How to Get Involved in Your Child's Education at Cavett:
Ask your child questions about what he/she learned in school that day. ("What did you learn in math today?" or "What stories are you reading in school?")
Read to your child every day.
Check your child's backpack daily for letters or flyers about upcoming events.
Call the school or email the principal or teacher if you have any questions or concerns.
Sign up to help at a class event like parties or field trips.
Attend PTO general meetings to learn about school events.
Assist your child with homework assignments by creating a quiet environment to work.
Help your child get to school every day on time.
Volunteer at Cavett!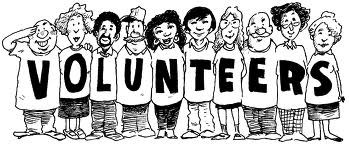 Complete the form below and turn in to the office!

Volunteer Form (in PDF) - English | Spanish
Quincy Douglas Library
How to Get a Library Card from the Pima County Library
Learn from Home (supported by the Pima County Library)
Library Resources Video (Passcode: w$L#r8eR)